Well-deserved accolades are plentiful for all corners of the Lowcountry, and Mount Pleasant is no exception. Whether you're a longtime local or a frequent visitor in East Cooper, chances are, you are well-acquainted with the fun of Shem Creek, the beauty of the beaches, the charm of the Old Village and the majesty of the Ravenel Bridge. But what about North Mount Pleasant? How often do you and the family pile into the car and take a trip above the Isle of Palms Connector to check out what the tip-top of our town has to offer? If it's been a while, here's your newest list of reasons to visit North Mount Pleasant.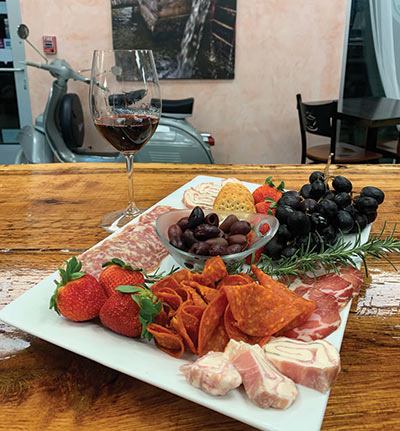 Savor coffee and breakfast at Sena Cafe
I like to get my mornings started with a cup of coffee and maybe a tasty breakfast sandwich, and Sena is always my go-to in this part of town. With a variety of coffee drinks and food for breakfast and lunch — plus plenty of seating indoors and out — Sena is perfect for beginning your day in North Mount Pleasant. Stumped about what to order? Try the Avocado Bruschetta or Belgium Pearl Waffles, paired with the flat white.
---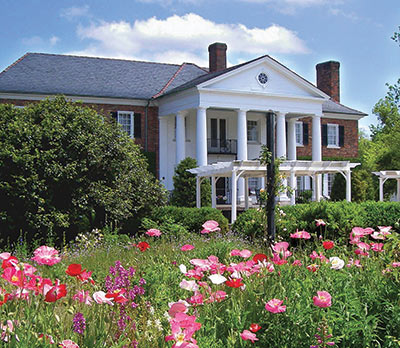 Learn Southern history at Boone Hall Plantation
Boone Hall Plantation is a must-visit for special seasonal events like the Strawberry Festival, Wine Under the Oaks and the Pumpkin Patch, but in my humble opinion, it's also a must-visit on your own time to learn more about Southern history. With the price of a general ticket, you can take the self-guided Black History in America Tour, enjoy live presentations about Gullah culture, take a covered tractor tour around the farm or stroll through colorful, lush gardens at your leisure.
---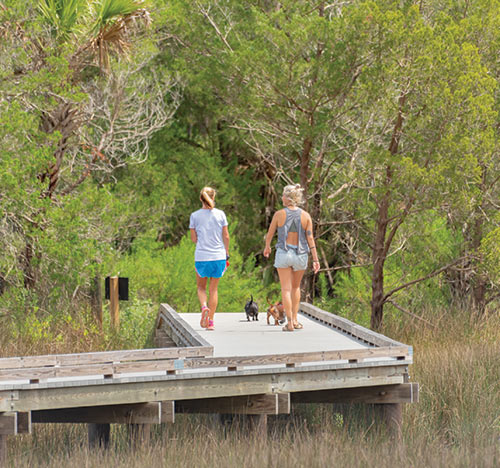 Soak up nature at Palmetto Islands and Laurel Hill County Parks
Kids getting antsy after a morning of history presentations? Let them run (or skate or bike) it all out for a while at one of North Mount Pleasant's parks. Palmetto Islands County Park has abundant amenities for the entire family, including a waterpark for the little ones, plus kayaking, peddle boats, docks for fishing and crabbing and lots of space for frisbee and tag. If it's just you and your honey on the excursion, opt for a quiet hike through Laurel Hill County Park, and observe the lakeside wildlife.
---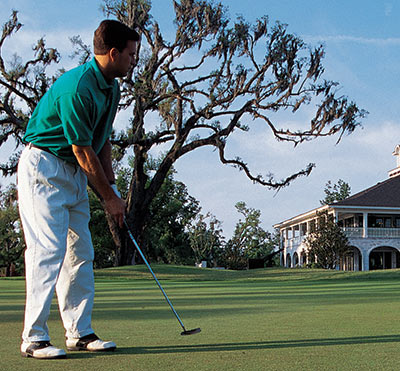 Go golfing at Dunes West, Snee Farm, Rivertowne and Charleston National
We're fortunate to have a lot of great golfing available here in the Lowcountry, and Mount Pleasant's best course are in the north part of town. Snee Farm, Rivertowne, Dunes West and Charleston National are all challenging for seasoned golfers, plus offer breathtaking scenery to convince any newbie of their new favorite sport.
---
Grab lunch at the newest Home Team BBQ
Confession: my girls and I always eat at Home Team BBQ. Despite our varying palates, this place has something for everyone. We love the BBQ Nachos and the wings in particular, and who doesn't enjoy a deliciously spiced frozen Gamechanger cocktail on a warm Lowcountry day? It's a tradition for us, and now we can continue our tradition — and you can start your own – in North Mount Pleasant, at the newest Home Team BBQ on Highway 17. It's the perfect lunching spot.
---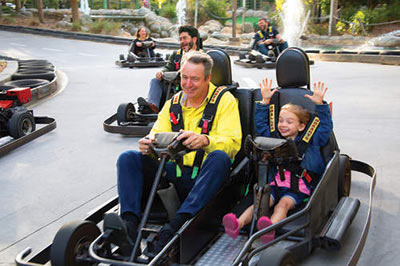 Play games with the family at Charleston Fun Park
If the kids or your spouse have been extra well-behaved lately, pull over at the Charleston Fun Park and treat them to a few hours of bumper cars, arcade games, virtual reality, miniature golf and miniature bowling. Grown-ups older than 18 can try ax throwing, and if you're really old, you can even order beer and wine. We suggest calling ahead to ask about ax throwing, as it tends to get pretty busy. Bring cash!
---
Visit the Center for Birds of Prey
Birds of prey, including bald eagles, barn owls, certain falcons and certain hawks, can be spotted around the South Carolina coast. A visit to the Center for Birds of Prey, home of the Avian Medical Center, can educate you and your family about these gorgeous and interesting creatures. Tours and flight demonstrations are available every Thursday, Friday and Saturday morning at 10:30 a.m., and the Center hosts a variety of events throughout the year — though most sell out far in advance, so get on the mailing list to be informed.
If you want to support the Center's efforts, you can purchase something on their Amazon Wishlist.
---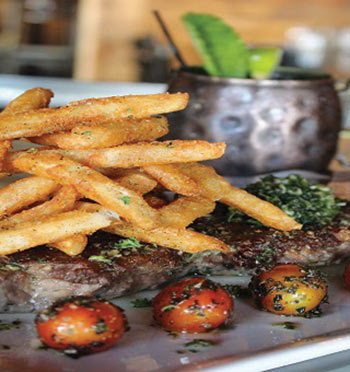 Enjoy a casual evening meal at Agaves Cantina or Rivertowne Public House
You're probably hungry after all these North Mount Pleasant activities, and I have a couple of suggestions for dinner with the whole family. If you're leaning toward American classics with a foodie twist, head to Rivertowne Public House. They have a little bit of everything, from burgers and salads to pizza and charcuterie, so everyone will leave happy and full. As for cocktails, try one of the mules, martinis or margaritas — they have quite the selection on all three!
Craving something with Latin flavor? Head to Agaves Cantina's North Mount Pleasant location, and sit outside on their patio. But make sure you're extra hungry (or you bring extra people) because the menu is huge, and you'll want some of everything. Personally, I recommend the Sopes, the Agaves Bowl, or the Seafood Chimichanga.
---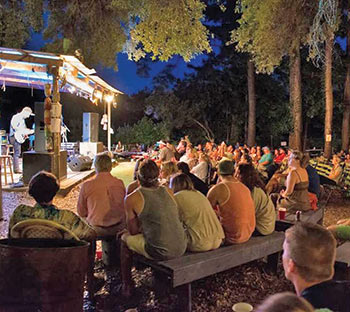 Listen to live local tunes at Awendaw Green
Dr. Eddie White's dental practice, Sewee Dental Care, was one of the first businesses in North Mount Pleasant. But besides loving teeth, Dr. White loves music enough that he started a wonderfully melodic place called Awendaw Green. Yes, technically this is in Awendaw and not in North Mount Pleasant (for that matter, the same is true about the Center for Birds of Prey) but leaving it off this list would be a crying shame. You won't find just any live music here — Awendaw Green is the place to watch soon-to-be-worldfamous bands get their start. The Wednesday evening "Barn Jams" are well worth the $10 ticket, so go rub shoulders with talented local musicians and have a midweek boogie.
---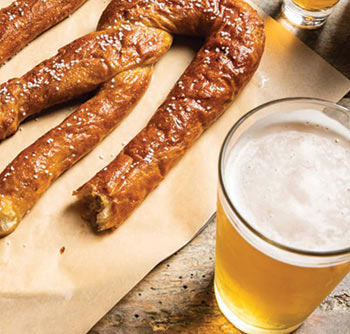 Finish with a nightcap at The Basement
Adults looking for that last beer of the evening (or maybe the first beer, depending) will be happy to find The Basement. This friendly and fun dive bar has all-day specials, so missing happy hour is no big deal. Order any well spirit for just $5, try one of their classic cocktails — as a writer, I'm partial to the Hemingway Daiquiri — or get the special beer and shot combo, your favorite domestic, a craft "mystery beer" or something called a PBR Hard Coffee, which I'm pretty curious about myself. They also have tons of games, so bring your competitive spirit.
By Denise K. James