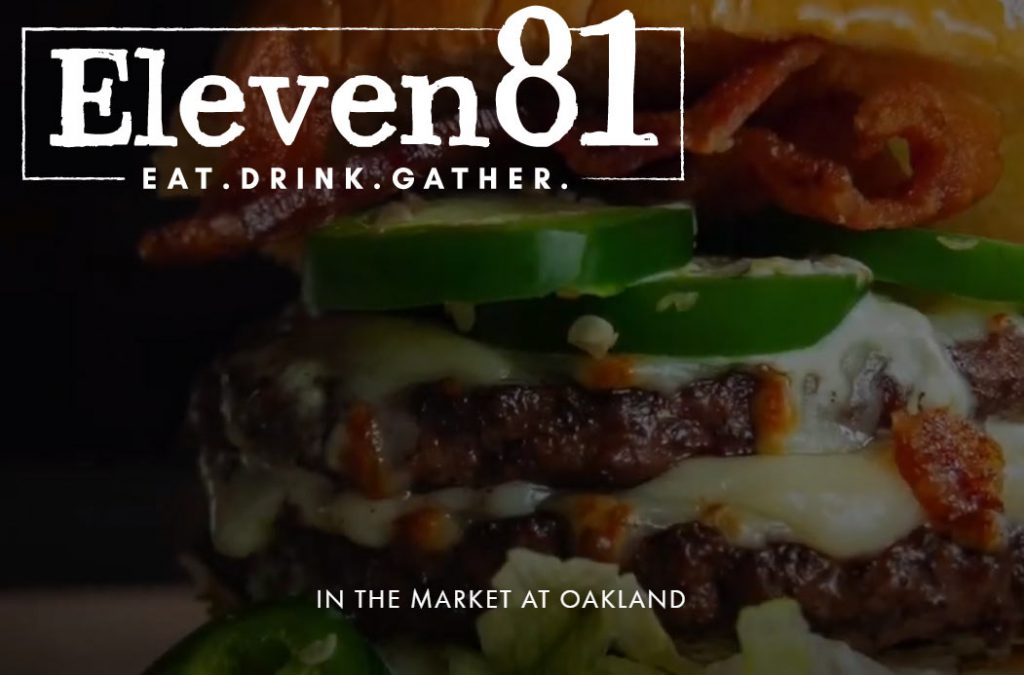 David Clark, who is owner of Eleven81 along with Andy Palmer and Joe Sciortino, spent many years across the Southeast running restaurants. But North Mount Pleasant is where he lives, works, raises his kids and coaches their sports teams. Thus, opening a restaurant in his hometown was a natural next career step.
"We opened Eleven81 for our neighbors to have a familiar and welcoming 'go to' for all occasions. We've heard a lot about how North Mount Pleasant was missing a place that could become the go-to for families, i.e. close to home, good for kids, shows all the games and gives people a chance to relax. We're happy to fill that void."
Clark's restaurant offers American food with a "modern twist," fresh cocktails, wine and locally-brewed beer. "We're known for food that goes great with sports. But we also have dishes like our black and white tuna, fish 'n chips and big, colorful salads that make us a great spot for a lunch meeting or a date night."
There's something for the whole family at Clark's establishment. "We love big groups, kids' birthday parties or a team celebrating a sports win. There's a lot on our menu that's good for sharing — wings especially."
Management and staff at Eleven81 are "of the community," according to Clark. "We know our guests because most of them are our neighbors, but we also make sure we support what they care about outside the restaurant. With our Kitchen Karma program, we partner with a local organization and contribute a dollar of a featured menu item back to that organization for a month or so."
For more information, visit eatateleven81.com, or call 843-849-8646.