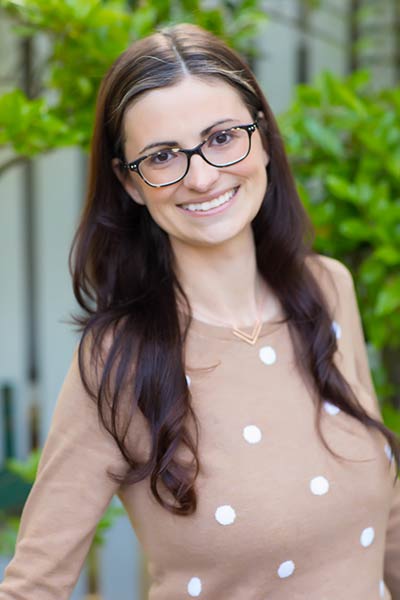 From the aqua-blue bench outside to the attractive interior space where a curated range of fun, elegant and classic eyeglass frames are displayed, Sweetgrass Eyecare delivers a welcoming atmosphere. Originally from Ohio, Dr. Emily Curry made the South Carolina Lowcountry her home in 2007 after graduating first in her class at The Ohio State University College of Optometry, where she earned a doctorate of optometry. She served as clinical director at TLC Laser Eye Centers in Charleston prior to entering private practice and opening Sweetgrass Eyecare in 2014.
Dr. Curry and her team strive to provide excellent customer service, taking time to learn the wants and needs of each patient and provide appropriate solutions. In addition to checking vision, prescribing eyeglasses and fitting contact lenses, Dr. Curry examines patients for glaucoma, cataracts, macular degeneration and signs of diabetes. Yearly eye exams are recommended. Dr. Curry sees patients of all ages – even infants. The practice is equipped with the latest retinal scanners, and Dr. Curry uses technology to test babies' eyes, with the goal of treating vision disorders early, before children start school.
Licensed optician Tina Harbit has been with Sweetgrass Eyecare from the beginning. The optical shop offers unique eyewear options while supporting small, independent frame companies. They also offer a customizable frame line made in the United States. Sweetgrass Eyecare's array of eyewear offerings includes budget-friendly package deals. All frames and lenses are backed by a two-year warranty.
Traditional health insurance typically covers medical diagnoses, including red eye, allergies, dry eyes, cataracts and glaucoma. Sweetgrass Eyecare accepts most health insurance and vision plans.
Sweetgrass Eyecare is located at 3070 Highway 17 N., Suite 201, in the Ivy Hall Professional Center in Mount Pleasant. To schedule an appointment, call 843-352-9977 or visit www.sweetgrasseyecare.com.
By Francis J. Pearce