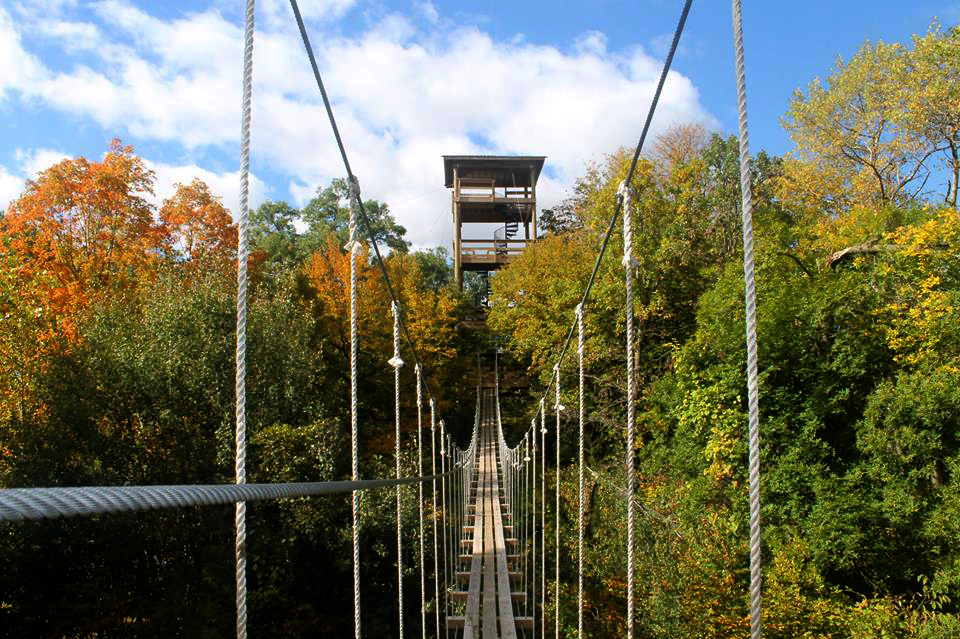 Those of us who live in Mount Pleasant are fortunate to be surrounded by other coastal communities. It's easy to have the larger ones – Myrtle Beach, Beaufort – on the radar, but what about our smaller neighbors to the north – namely Awendaw and McClellanville? Spring and summer are the perfect months to take a leisurely afternoon and turn it into a fun-filled adventure right up Highway 17. And don't be deceived by these sleepy towns: Both Awendaw and McClellanville offer distinctive attractions, local history and interesting tales to share with interested visitors.
AWENDAW
Our closest neighbor to Mount Pleasant – and downright cozy with North Mount Pleasant residents – is Awendaw, a haven for nature lovers and for those who crave an education about the coast of South Carolina. While locals sometimes joke that Awendaw and North Mount Pleasant are becoming interchangeable, the truth is that Awendaw retains its character with an assortment of interesting stops for your drive up the highway.
Stuff to Do and See
In June 2016, Charleston Zip Line Adventures will open to the public and promises an array of fun for the whole family, to the tune of climbing walls, sky bridges and zip line opportunities for young and old visitors alike. According to owner-operator Andrea Canberg, "The park was designed so that visitors of all ages can enjoy an exciting, fun, adventure experience in the outdoors, creating lasting memories with their friends and families."

Those who love music will want to show up for a concert at Awendaw Green, one of the area's best- loved live venues in the great outdoors. Awendaw Green was dreamed up by North Mount Pleasant resident and musician Eddie White and has continued to attract an abundance of talented acts and loyal fans since its inception in 2009.
Another Awendaw gem, The Center for Birds of Prey, is worth the day trip on its own. Now in its 25th year, a visit to the Center offers a glimpse at more than 100 birds – quite the treat for a birdwatcher. Visit The Center for Birds of Prey on a Thursday, Friday or Saturday and spend a family-friendly day immersed in all things avian. Enjoy an expertly guided walking tour and experience birds of prey in untethered flight. Special bird walks focused on migratory rarities like the Painted Bunting are also available during May and June.
Where to Eat
SeeWee Restaurant, a local favorite, is a must when you're passing through Awendaw at mealtime. Billed as a seafood restaurant but revered for other items on the menu – try the onion rings and fried green tomatoes – you can't go wrong. Oh, and the hush puppies are to die for, so make sure to save room for the main course.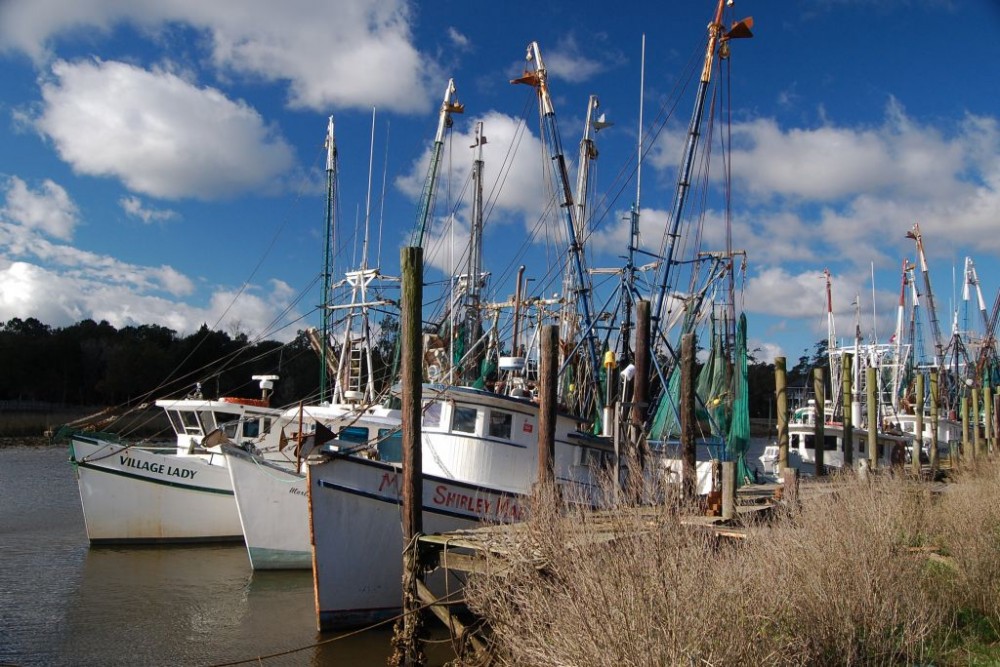 MCCLELLANVILLE
If you've never been to McClellanville, make plans to visit right away. About 30 minutes from North Mount Pleasant, between Awendaw and Georgetown, this community is reminiscent of a bygone era in the South – beautiful homes, neighborly residents and a way of life that we just don't find much these days. As Bud Hill, longtime resident and director of the McClellanville Museum, put it to me, "Kids and dogs are turned loose in the mornings and return home safely in the afternoons."
Stuff to Do and See
Since the cornerstone of McClellanville's culture is shrimping, the town is known as a seafood capital. An annual celebration of these matters, known as the South Carolina Lowcountry Shrimp Festival, is now in its 40th year. Taking place each May, this celebration of fun and fresh ocean fare supports the town's local schools, including Cape Romaine Environmental Education Charter School, or "CREECS" for short.
On quieter days, visitors will love the opportunity to explore the "remnants of rice culture," according to Hill. Take a stroll around Hampton Plantation, the original home of Archibald Rutledge, or Santee Coastal Reserve, which offers the chance to hike alongside old rice fields.
History buffs will also want to see the St. James-Santee Episcopal Church, known now as "Brick Church," since it was the first church fashioned of bricks, and the McClellanville Museum, located right by Town Hall, which is a treasure trove of the community's rich Southern history.
If you're the artsy type, make sure to stop in the McClellanville Arts Council, also located in the downtown business district. The building comes across as a place for painters, poets and pianists alike and, according to Hill, who said the Council strives to "bring in art and photography, teach classes to adults and children and sponsor cultural events."
Where to Eat
Situated right in the heart of the town's modest but lively business district is T.W. Graham & Company, a cornerstone of town culture with plenty of delicious items to choose from, including fresh, local seafood such as blue crabs, clams and shrimp. Open for lunch and dinner and named for a McClellanville native, Thomas William Graham, you haven't truly visited McClellanville until you've dined at T.W.'s.
With a Facebook page that boasts they are "home of the famous fried crabs," Buckshot's Carry-Out and Joe's Catering Service is the place to have your fill of a Southern soul food buffet, both land and sea. So come hungry, y'all. They'll cater your events, too.
Grab a yummy breakfast or lunch at a fair price at the McClellanville Diner, located right along Highway 17. The menu offers lots of options for the early part of the day, from omelets to cinnamon French toast or pancakes, plus local seafood baskets and po'boys.
By Denise K. James.